Welcome to the first post of a brand new month here at Wonder Kids and we have got something really very special. Myself and my family have just got back from an amazing holiday to Disneyland Paris. We all had an amazing time and really didn't want to come home. Now rather than just have me blather on about how great everything was, I thought I would share the best tips we found before leaving and the best advice we discovered whilst being there. To make these posts easier to read I am going to break them up into weekly updates maybe with one or two bonus posts thrown in.
Before I kick off with these posts, I have to include a link to a Facebook Group. This group is essential for anyone planning a trip to Disneyland Paris. At your fingertips you have a wealth of experience from people that have been through the planning process before and a wealth of tips from people who are really helpful and willing to share. Join the group Disneyland Paris for Brits, you will find it invaluable.
So where to start? If you are just thinking about going, please do it! I can not recommend it enough, it really was the happiest place on earth for us but we are all big Disney fans. In our group it was myself, wife and our 7yr old daughter. My mum, dad and my younger sister who has some physical and learning disabilities. I mention my sisters disabilities because I can share some advice on how we got around the park later on in these posts.
Whenever travelling abroad I like to try to learn at least the basics of the native language. I think it's good manners and you never know when it will come in handy. With French I think most British people can just about get by from our basic secondary school teachings but a refresher and the chance to challenge yourself to get better should always be welcomed. I don't think you have to speak French to go to Disney, every staff member we spoke to had brilliant English however there was one day, that was incredibly hot and we really wanted some ice cream (Créme Glacée). We eventually found somewhere on Main Street but another guest just walked out and assumed we were French, He told me (in French) that they were closing for about 20 minutes to re-stock. I could just about understand, thank him and explain that I was English. It's little things like this that I think really help when you can understand the native language. To learn languages I use an app on my phone called Duolingo, it's free and great for basic learning, it's not the most perfect way to learn another language but it is free.
Check your Eurostar tickets, you probably won't sit with the rest of your family, Call Eurostar as they may be able to relocate everybody to sit together. We managed to get two sets of 4 seats with tables but I think this may depend on the time of year and how busy the train is.
We booked as one large group through Magic Breaks who dealt with everything superbly and everything went to plan without a hitch. We travelled by Eurostar which again was all included in the package from Magic Breaks. Throughout these posts you'll see little tips pop up in Disney characters or pictures like the one opposite. The journey by train was pretty straight forward, in light of recent tragedies in the U.K security was very tight but we expected as much and made sure we had extra time to get through the security checks. We made sure that we had plenty of activities with us to keep the kids busy throughout the journey. Remember that France is one hour ahead of the UK, our phones adjusted automatically but mechanical watches will need to be changed. The great thing about travelling by Eurostar was arriving at Disney. You literally arrive just outside the park, again at the park security was tight but it's all there for a good reason. After a little confusion we figured that the hotel we were staying in (Newport Bay Club) was just past the Disney Village and huge balloon. This balloon is not included in the entrance price for the park, it was €12.00 per adult and I think maybe €6.00 per child.
Arriving at the Hotel
The first thing that strikes me about all the hotel's I saw was the size, these hotels are massive. Newport Bay Club was very impressive with over a thousand rooms. We had heard tales of massive queues in Disney hotels to check in. In fact I believe that there is some sort of service you pay for where you check in at a separate location but I didn't see this on my visit. We were pleasantly surprised on arrival that the queue was very small and we're British so queuing is our thing. The check in happens in two stages, At the first counter you give the booking name, they then give you a clipboard and pen with a form to fill out. You are supposed to fill this in whilst waiting in another line. This is an awkward experience, everyone was struggling to hold hand luggage, move suitcases and find a good writing position. I found the form to be very squashed together and very small, it would be much better spaced out more and over two pages but hey. The second counter at check in is where you hand in the form you filled out. They then run through things like breakfast times, room key's and meal vouchers if you have them (more on this later).
The Newport Bay Club Hotel was beautiful, even if we did only use it a place to crash at the end of very long days. We didn't get back until 11pm-12pm every night we stayed and we were all just exhausted. The whole hotel and rooms where very clean, the cleaning staff where brilliant and very nice, in fact something I am going to come back to again and again is just how nice and helpful the entire staff at Disney were. I really think they should open a school on customer service to train other companies. Breakfast was served in the beautiful Cape Cod Restaurant which is very large and provides a buffet breakfast. There was plenty on offer, full cooked breakfasts, continental style and even pastries. There is something for everyone. This hotel also offer's an inside and outside pool which was very popular during our stay with other guests. We had incredible weather throughout our stay with the temperature staying at around 34℃. Our group did not have the time to experience the pool but we could hear how busy it was so I am taking that as a good review.
Planning is key
Now after making the booking and getting your travel and hotel all sorted I can understand that you want it all to be done and just wait for the holiday to come round but there is more you should do to make sure you make the most of this holiday. For me I think this is a very expensive holiday so I wanted to make sure that I made the most of it and got as much for my money as I possible could. I think I achieved this but for my daughter she was super excited about it and again wanted to do loads to make the most of her holiday. So in order to do this planning is key, there are two key things that I would recommend you plan once you have you holiday all booked.
Meal Plans
Eating at Disney is not cheap so this will vary depending on your budget, there is a huge McDonalds located in the Disney village that was rammed every night. I think this may well be the cheapest eating option there is but like I said I wanted to make the most of spending this much money on a long weekend holiday. So my wife and I sat down and started going through all the different meal plans. This was frustrating and confusing to say the least! My wife really loves the film Rataouille and really wanted to experience eating at Remy's restaurant, my daughter really wanted to meet all the Disney characters, I mean ALL of them. I knew this would be impossible so we looked at the meal plans to help us achieve this. We started with Bistro Chez Remy and then slowly added other restaurants like Buffalo Bill's, Auberge De Cendrillon (ADC), Annettes Diner. We picked Remy's and ADC because of the character meet and greets. We picked Buffalo Bill because it sounded like such a different experience to anything else you can get at the park and we picked Annettes Diner for our final day because it's a 50's/60's American themed Diner where the waitress's roll around in skates. I will review the restaurants in a future post in much more detail. We first tried to work out how much our meals would cost if we didn't pick a meal plan and just paid cash at each of these restaurants. I didn't keep the figures from this calculation but it was lots, lots and lots. Now each type of meal plan only allows you to pick certain restaurants, we ended up going for the Premium meal plan which I think cost us about €500.00 euro for the three of us but the plus side of this meant that we didn't need to take much cash with us at all. Once you book one of these meal plans you then pick up vouchers when you check in to your hotel. In order to get the restaurants we wanted we had to take this meal plan but like I said it meant we could get more character meets without eating time out of our day and have some cool experiences like the Wild West Show. It's a lot of money, but I think it was worth it and I'll explain why in my restaurant review coming up.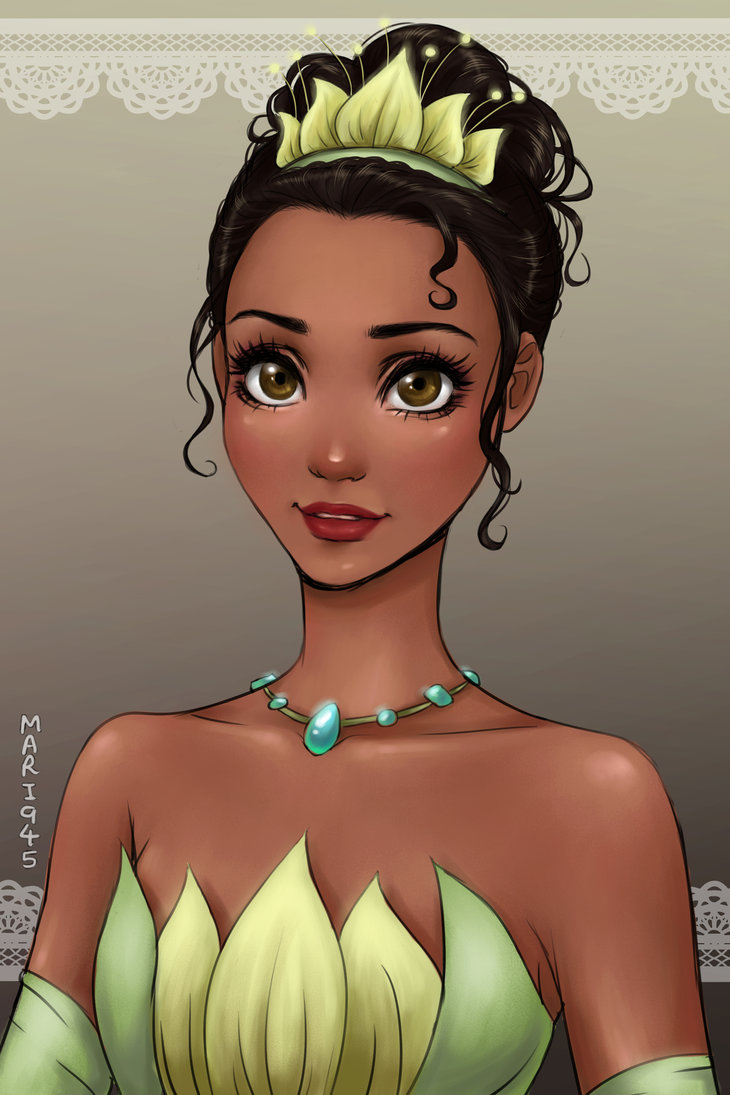 When you stay at one of the Disney Hotel's, you get Early entrance into the parks before it opens to the general public. This is called Early Magic Hours. get to the biggest best rides or the most popular meet and greets first thing in the morning to beat the queues. Many people skip an early breakfast and get into the park first thing, then come back to the hotel for a later breakfast before returning to the park.
Planning the park
This I think is really important but at the same time I don't think any plans you make before you go should be set in stone. Get yourself a park map and use youtube to do some homework to find which rides and attractions you would like to see the most. Im telling you now that unless you are going for a week or more then you won't be able to do everything. The thing that surprised us was the walking distance between everything. The three main parks/areas are Studio's, Village, and the Main Park, don't think you can do one ride in studio's and then scoot on over to the main park for the next ride, you will waist loads of time just walking. The main park is split into different lands, Fantasy Land, Discovery land, Adventure Land and Frontier Land. Again the distance between these different lands is quite big so don't plan to be zig zagging across the park for different rides, hit one area and then move on once you have been on everything you need. Again I will review the rides in much more detail in future posts.
Thats it for the first post in this series. I promise I will be going into much more detail and have loads more reviews, videos and pictures coming up. Come back next week.