Coming up this week we have two great Harry Potter themed cupcake recipes, great for the school bake sale or maybe a Harry Potter themed birthday party. Maybe you just want to have a great movie marathon and need some great snacks. No matter how you enjoy these, just let me know how you get on in the comments below. I have included below some more photo's from our trip to the Harry Potter Studio Tour. After the griffindor dorm room you move along to Dumbledore's office and a cage in the middle filled with a whole array of props from the films. Something new they had this year was the ability to tell a broom which is laid on the floor "up" and it rises to your hand. A very simple trick but by looking straight on at the person the illusion looks great. My daughter loved this. This then moves you onto the green screen area which now lets you take a trip on the flying car and on a broom just like the actors did in the films. This is all lots of fun however the queues for this section took way too long and my 5yr old struggled a little with waiting. It's lucky I am pretty good at making things fun whilst we had to wait. There are also some golden snitches hidden in the green screen area which were not included in the passport that I mentioned last week but it took a few minutes for my daughter to find them so that helped. After the green screen area you are directed to a paying booth so you can buy any photos and videos from this experience, of course these are overpriced what attraction is not overpriced when it comes to merchandise? Once you leave this part of the tour you are then greeted by three different sections, The Burrow set, Hagrids Hut set and the Ministry of Magic, I will go into more details on these in next weeks blog.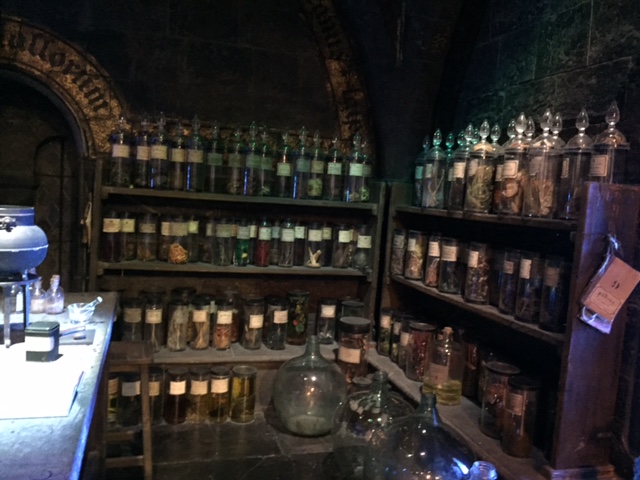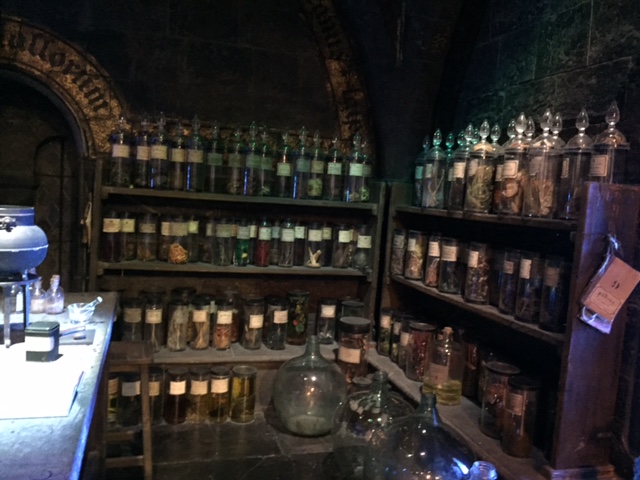 Harry Potter Cupcakes
Both of these cupcake ideas start with this easy basic cupcake recipe. This is a great activity to do with the kids on a rainy day. Yes it may get messy in the kitchen but it can all get cleaned up so don't worry about that until the end.
Ingredients
250g (8oz) unsalted butter, softened
250g (8oz) caster sugar
250g (8oz) self-raising flour
Pinch of salt
4 medium eggs
4 tablespoons milk
Ice-cream scoop (optional)
2 x 12-hole muffin tins, lined with paper cases
Method
Set the oven to 190C, gas 5.
Tip the butter into a bowl and beat it until softened. Add the sugar, flour, salt, eggs and milk and whisk until the mixture is smooth.
Use a traditional-style ice-cream scoop, or spoon, to divide the mixture between all the paper cases.
Place both muffin tins in the oven and bake for 15 minutes, then swap over the position of the tins over and bake for a further 3-7 minutes, until both trays of cupcakes are a light golden colour.
Remove the tins from the oven. Leave the cupcakes to cool in the tins for a few minutes, then transfer them to a wire rack to cool.
Freezing: The cakes are best eaten on the day that they're baked, but if necessary, once cooled, they can be wrapped in freezer bags and frozen for up to 1 month. They will defrost in about 1 hour.

Flavour variations: To give these plain cupcakes a little extra flavour, try one these ideas:

Lemon: Add finely zested rind of 2 lemons to the mixture, and use 4 tablespoons of lemon juice in place of the milk.
Chocolate: Use 2 level tablespoons less flour, and add 2 level tablespoons cocoa powder.
Rose: Use 1-2 tablespoon less milk and replace with 1-2 tablespoons rose water.
Coffee: Omit the milk and instead, use 2 tablespoons instant coffee, dissolved in 4 tablespoons hot water.
Start with the cupcake recipe above then just add this great frosting to the top.
Frosting Recipe:
2 Cups powdered sugar
1/2 Cup unsalted butter
2 TBSP whipping (heavy) cream
3 TBSP butterscotch sundae sauce
Frosting Directions:
Mix butter with powdered sugar until small pebbles appear.
Add whipping cream and beat slowly.
Check to see if frosting will make and hold a stiff peak. If not add additional 1/2 C powdered sugar and mix.
Check for stiff peaks, and if not continue to add powdered sugar until it does.
Add butterscotch sundae sauce and mix.
Frost the cupcakes with either a pastry bag and tip or by hand.
You can also get butterscotch chips to sprinkle on them too. Yummy.
Wizard Hat Cupcakes, use the basic recipe above for the cake, you can even use bought frosting for either vanilla or chocolate frosting.
Wizard Hats
What you need:
Ice cream cones
Chocolate or chocolate candy melts
Yellow frosting for the scar
grease proof paper
Method
Melt the chocolate chips or chocolate candy melts according to package instructions. Pour the melted chocolate into a shallow pan and roll the sugar cones in the chocolate until completely covered. Place the cones upside down on a sheet of wax paper and allow chocolate to harden and dry.
Place a chocolate cone on top of each frosted cupcake, then pipe lightning bolts onto the cones with yellow frosting.
Thank you for taking the time to take a look at my blog and please do take a look at some of my older posts below or just use the search bar if you would like maybe some ninja turtles or something princess for your little ones to see what I have on here for you. Next week I will be sharing some great Harry Potter Decorations. In the meantime please do take a second to support my blog and give any spare change you can afford. You can also get some cool free gifts by hitting that give button below.