Well hello there, If you visiting us again, welcome back and if this is your first time, then please do take a minute or two to try the search bar at the top of the page or check out some of our other posts below this one. This week I have two great ideas to get the kids outside and enjoying this time of year.
I love how simple this idea is. It's just perfect for kids, they get to know some vegetables that they may not have seen before, feel them, smell them and find out which ones are heavier. I can see kids playing with this for ages. So make sure you have a wide array of vegetables for the kids to explore, I have included a list of seasonal veg below. To set up the scales, all you need is a clothes hanger, two small bowls or metal sieves. Tie string from the handles to the corners of the clothes hanger and your done.
Seasonal Vegetables:
Apples
Butternut Squash
Savoy Cabbage
Carrots
Cauliflower
Pear
Celery
Onion
Potato
Purple Sprouting Broccoli
Pumpkin
Turnip
Parsnip
Pear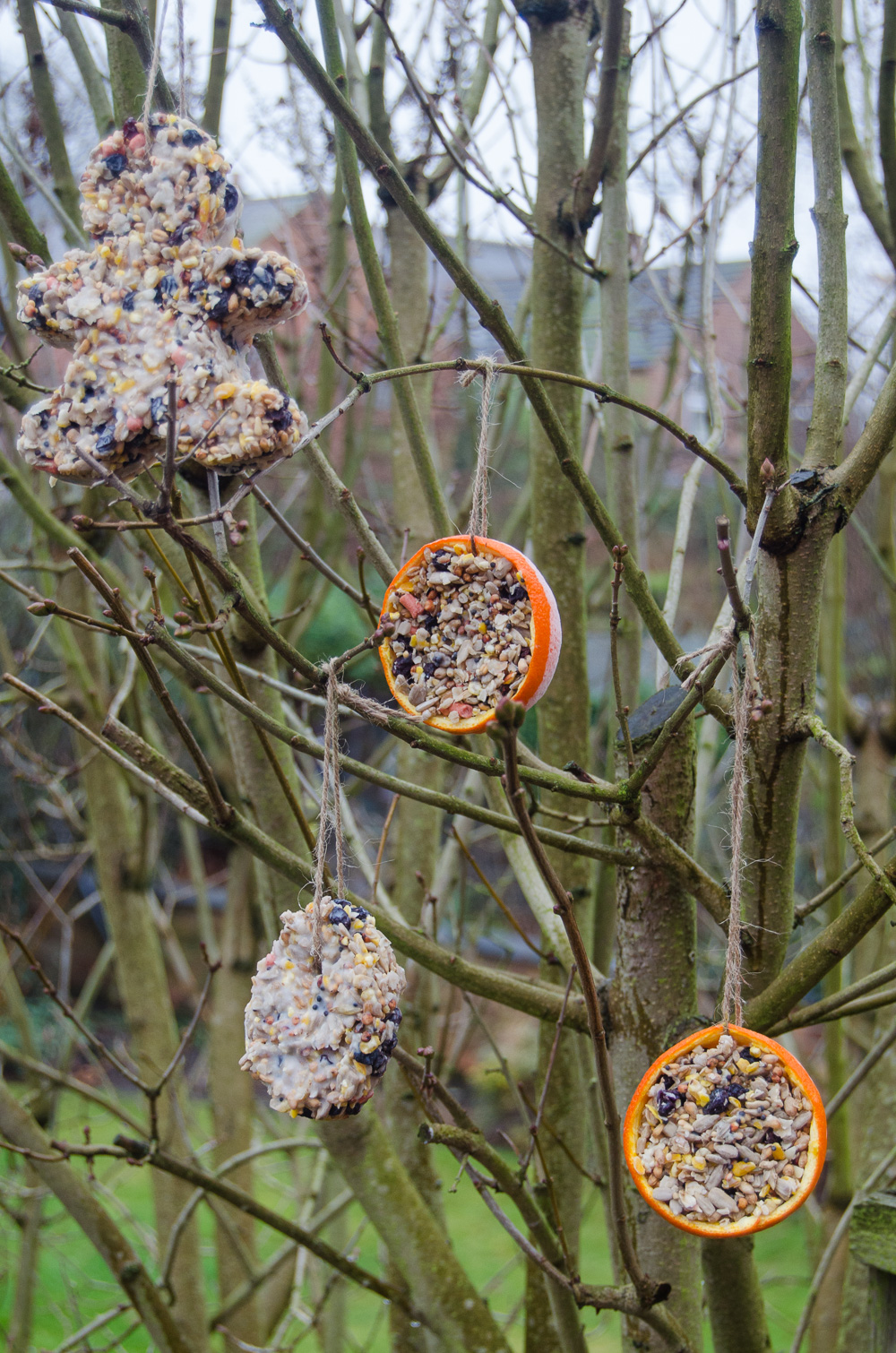 I have always wanted to get a bird feeder but with us always having pet cats, it would just be cruel to entice innocent birds into our garden. I can just see our cat Misty hiding under the bird feed waiting for it's prey to pop in. So thought this year we may have a go at making these and take them for a trek in the woods? Maybe taking with us one of my Autumn Scavenger Hunts.
Here's what you will need:
Lard, suet or solid vegetable fat (this last option is great for vegetarian-friendly feeders)
Wild bird seed, oats, breadcrumbs, sultanas, currants, unsalted peanuts (you don't need all of these, a mixture of any is fine)
Oranges, halved with the flesh removed
Large cookie cutters in various shapes
A couple of plastic drinking straws
String
How To:
Mix your dry ingredients in a bowl. We've found that a ratio of about 2 parts dry to 1 part fat works well. Next, melt the fat in a saucepan, then add it to the dry ingredients and stir well. You can let the kids do some mixing, but the rest of this stage is definitely one for the adults to handle. For the orange feeders, you need to poke a hole into each half and thread some string through, before filling them with the seed mixture. This is much easier than threading them once everything has set, trust me!
Make sure you pack the seed mix in tightly, then pop the halves on a tray and store them somewhere flat while they set. This can take quite a while, so we put ours in the fridge overnight.To make the shaped feeders, pop your cookie cutters on a baking tray and fill them with the seed mixture. Once they're full, stick a straw into them near an edge, so that it stands up; this will leave you with a nice hole to thread the string through when they're set. We found cutting the straws down to a shorter length helped keep them upright. Store the tray somewhere flat while they set. Once they're done you can thread them with string and hang them up in the garden.
That's it for this week, make sure you come back next Tuesday for our final Autumnal Fun post, all about enjoying the harvest. See you soon but before we go make sure you check our some of our other ideas below.